It's estimated that we spend an average of nearly 2 hours on social media every day. That's more than 15 full days per year of scrolling through content from friends, family, influencers, organizations, and advertisers from around the world.
Sometimes it can be refreshing to have content in your feed that makes you think about the world from new perspectives, or just inspires you to live your best life. There are tons of social media profiles out there designed to inspire and educate, and they can make those two hours every day worth your while.
To gather some of those profiles in one place, we asked the Labster team:
If you had to recommend 1 inspiring social media profile to a high school or university student, which would it be?
Here's what they said:
"I would recommend @NatGeo (National Geographic) on Instagram, because they share amazing photos of animals, people and places that most people don't get the chance to see in their lifetime, along with stories and information that give followers a valuable perspective on the world we live in."
-Yater Dabbo, Marketing Coordinator
"I'd recommend Daily Overview @dailyoverview on Instagram. They share images of the world from above, letting you see places you've never seen from a perspective you most likely will never see. They share images of everything from erupting volcanoes and deserted islands to crowded football stadiums and parking lots. Sometimes it's even hard to guess what you're looking at until you read the caption!"
-Maria Homann, Content Marketing Manager
3: Humans of New York (
Facebook
)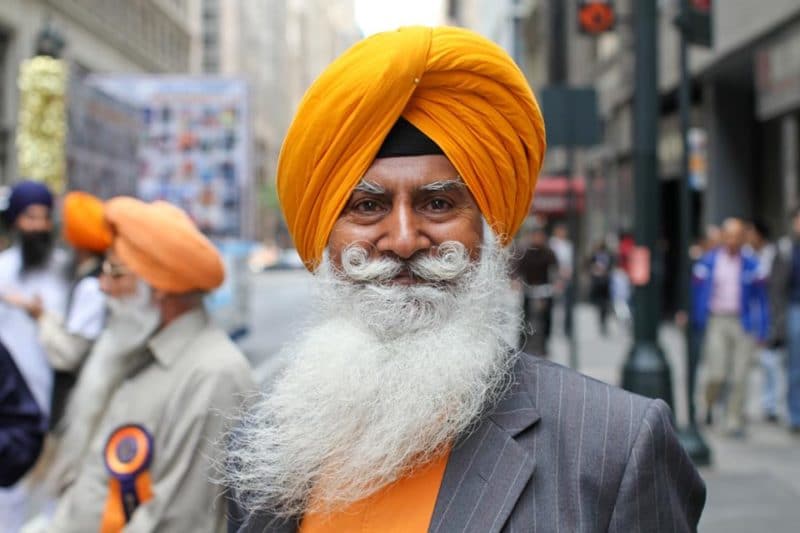 "I would recommend the Humans of New York on Facebook. The website has a great way of capturing the emotions of random people on the street with great photography and storytelling. It is not only about people living in New York – in fact, it has covered many countries over the past few years, including Indonesia (I was reading it everyday in case I recognized one of my Labster colleagues). They bring me closer to the lives of strangers on the streets all over the globe."
-Tina Katika, Simulation Director
"Nasa on Instagram is a must follow! They share amazing pictures from outer space."
-Patrick Edvardsson, Sales Operations Manager
"I can't choose between "Asap SCIENCE" and "A capella science" on Youtube! They make the nerdiest singing videos about science and I just can't have enough of them. They are funny, witty and scientifically accurate. Singing along may be a fun, complementary way of studying for an exam!"
-Ana Verissimo, Simulation Director
"Design Seeds @designseeds on Instagram. They create color palettes from photographs of nature, architecture, art, or even food! It's refreshing and mesmerizing to see how all around us, nature makes up its own perfectly balanced color palettes. It's great for color inspiration, and also a much-needed moment of balance, in an overwhelming visually polluted social media feeds."
-Andra Salcudean, Visual Brand Designer
7: I F-ing Love Science (
Facebook
)
"I would recommend the "I f***ing love science" profile on Facebook. Why? Because it keeps me updated with the latest news on different fields in science but also presents them in a very engaging way (the Community Manager's comments are hilarious sometimes)."
-Rodrigo Guzmán, Simulation Director
"I would recommend the Peace Corps on instagram, because they share stories of amazing people lending a helping hand in equally amazing communities around the world. It reminds me how beautiful the world and the people in it are, and inspires me to reach out to people in my own life who could use a helping hand, or even just a smile."
-Claire Johnson, Marketing Intern
"I recommend Nas Daily on Facebook. He makes a 1 minute video every day. They are short, but the content quality is very rich, mind-provoking, encouraging, inspiring, and fun at the same time. He is a great influencer, not only for the youth, but also young adults and parents!"
-Silvia Tjong, 2D Artist
"I would recommend all of Leonardo DiCaprio's social networks because they are a great place to obtain information about all of the challenges the earth is facing from an environmental perspective and how we can help change their trajectory. Oh, and because it's Leonardo DiCaprio."
-Amanda Persi, Communications and Productivity Manager