About the Lab Safety Virtual Simulation Lab
Laboratories can be very dangerous, especially if you've never set foot in one before. So in this simulation, you'll get the chance to make your debut in a virtual one! You will learn how to use the lab safety equipment, and how to react in case of an emergency. Detect and eliminate sources of danger and pass on your lab safety knowledge to friends.
Identify hazards
Safety first! Always pay attention to potential hazards when you enter a lab. In this simulation, you will create a tidy and safe working environment by identifying and eliminating hazards in the lab. You will be introduced to the lab safety rules and the safety equipment, which will help you and your colleagues, if something was to go wrong in a real lab.
Emergency training
You will be introduced to the basic hazard symbols used to categorize dangerous materials. You'll use this knowledge to prevent dangerous situations, like acid spills. But you will also learn how to deal with unlabeled, potentially hazardous chemicals. By mastering such situations in this simulation, you won't have to worry about being exposed to any real danger. You will learn how to operate the eye-wash and also get an introduction to various other pieces of lab safety equipment.
Spread your knowledge
It is important to share your newly acquired knowledge with your colleagues. In this simulation, you will meet your friend Lucy who's never worked in a lab before. Pass on your lab safety knowledge and help her dress appropriately for a day in the lab.
Will you be able to apply your knowledge, and make sure that you and your friend stay safe in the laboratory?
Survive your first day in the lab by identifying the different hazards you might encounter in an unsafe laboratory. You will be introduced to lab dress code, safety equipment and the do's and don'ts when working in a lab.

At the end of this simulation, you will be able to…
Use the correct clothing to work in the lab
Describe the do's and don'ts in a laboratory
Correctly use the lab safety equipment
React in an emergency situation
Collaborators
A million dollar lab in your browser
You can now perform advanced experiments to achieve core science learning outcomes. Theory and practice is connected in a novel way, and all you need is a computer/laptop and a browser!
Our simulations run even on older laptops and computers, and you will be able to play our simulations without having to install any browser plugins.
See detailed minimum requirements here.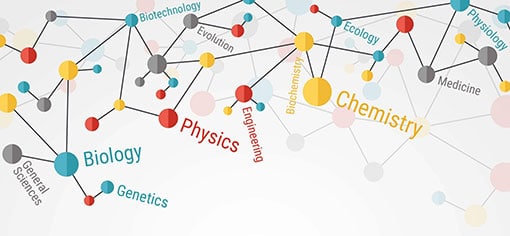 100s of hours of science learning content
Explore many different science topics at your pace and difficulty level.
Our virtual laboratory simulations are aimed at university, college and high school level, within fields such as Biology, Biochemistry, Genetics, Biotechnology, Chemistry, Physics and many more.
With unlimited access to more than 60 different full simulations, you will have hundreds of hours of fun, innovative and high quality learning content available to you.