About the Meiosis Virtual Simulation Lab
Join an IVF lab to help Martin and Charlotte have a baby. In this simulation, you will learn how traits are inherited and how meiosis contributes to genetic diversity in the population. You will use microscopy to study the process of cell division. You will discover the key differences between meiosis and mitosis and find out how these processes contribute to forming, growing and repairing the human body.
Meet Martin and Charlotte in the clinic
Meet Martin and Charlotte as they have an appointment to discuss IVF treatment and then join the clinic's lab to understand meiosis before assisting in the IVF process. Learn how gametes are formed and how they fuse in fertilization.
Use microscopy to study meiosis
Prepare a sample of a lily anther for microscopy and study the phases of meiosis. Then compare meiosis and mitosis and learn how each of these processes contributes to human reproduction. You will complete interactive diagrams of both meiosis and mitosis to create a visual overview for yourself. 
Follow the IVF process
Once you fully understand how gametes are formed through meisosis, you will follow the process of fertilization. Screen the resulting embryos to see both sets of parental chromosomes combine to a full set of pairs. Will you be able to help Martin and Charlotte have a healthy baby?
Follow a couple as they go through IVF treatment in order to have a baby. Understand how traits are inherited from one generation to the next and how cell division plays an important role in forming, growing and repairing the human body.
Sample preparation
Microscopy
At the end of this simulation, you will be able to…
Outline how traits are inherited

Use the microscope to observe the phases of meiosis and understand their main characteristics

Compare phases and outcomes of mitosis and meiosis

Evaluate how meiosis and mitosis build and maintain a complex organism

Understand the basics of assisted reproduction technology
A million dollar lab in your browser
You can now perform advanced experiments to achieve core science learning outcomes. Theory and practice is connected in a novel way, and all you need is a computer/laptop and a browser!
Our simulations run even on older laptops and computers, and you will be able to play our simulations without having to install any browser plugins.
See detailed minimum requirements here.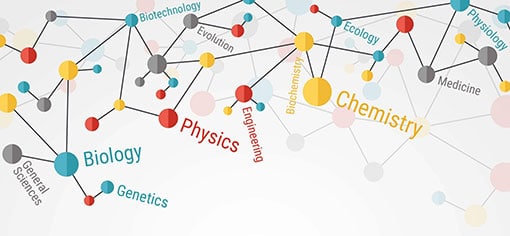 100s of hours of science learning content
Explore many different science topics at your pace and difficulty level.
Our virtual laboratory simulations are aimed at university, college and high school level, within fields such as Biology, Biochemistry, Genetics, Biotechnology, Chemistry, Physics and many more.
With unlimited access to more than 60 different full simulations, you will have hundreds of hours of fun, innovative and high quality learning content available to you.