About Pipetting:
Master the technique
Virtual Lab Simulation
In the Pipetting simulation, you will determine the amount of essential amino acids in genetically modified corn. Using a micropipette, you will prepare a serial dilution, and measure the protein concentration with a Bradford assay.
Get to know the micropipette
You will be introduced to the basics of pipetting as you dive right into the experiments. Step by step, you will learn how to adjust the volume, use the two 'stops' of the pipette, and find out which pipette to use for which volume range. You will also learn tips and tricks to make your pipetting more accurate.
Perform a serial dilution
Once you master the art of pipetting, you will dilute your protein solution 10.000 fold! While you progress through the lab, you will become more and more routined and independent. After this mission, you will understand the benefits of serial dilutions, and be able to perform one by yourself.
Measure the protein content in the sample
In this mission, you will dye your proteins blue, and use your new skills to prepare a microplate for a Bradford assay. In this colorimetric assay, you shine light of a specific wavelength through the plate, and measure the absorbance in each well. Finally, you will compare the absorbances of your sample to a sample of known protein concentration.
Will you be able to calculate the amount of essential amino acids in the corn cob you collected?
Micropipettes are the extended arm of every biochemist. In this simulation, you will learn the art of pipetting in a hands-on experiment, as you try to determine the protein content of a corn cob. Will you be able to help LabsterFood Inc. create a breed of corn that contains enough essential amino acids to fulfil a person's daily requirements? After playing this simulation, you'll be ready to show off your pipetting skills when you enter the lab for the first time.
Pipetting
Serial dilution
Bradford assay
At the end of this simulation, you will be able to…
Select the correct micropipette for its purpose
Use the two stops of the pipette
Explain pipetting techniques
Perform a serial dilution
Quantify the protein content in a sample with a Bradford assay
Screenshots of Pipetting:
Master the technique
Virtual Lab Simulation
A million dollar lab in your browser
Perform experiments in virtual lab simulations to achieve core science learning outcomes. 
All our simulations run on laptop and desktop computers, and you can play our simulations without having to install any browser plugins.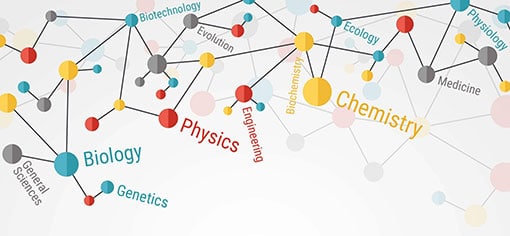 Hundreds of hours of science learning content
Our virtual laboratory simulations are aimed at university, college and high school level, within fields such as biology, biochemistry, genetics, biotechnology, chemistry, physics and more.
With access to our simulations, you will have hundreds of hours of engaging, high-quality learning content available to you.
Discover more Virtual Lab Simulations
We currently have 162 simulations that cover everything from biology and medicine to physics and chemistry.
Learn how you can use Labster in your science course