Biomes:
Identify and create the main biomes on Earth
Time to complete course: 30 min.
Access 160+ virtual learning simulations
Discover which Labster plan is right for your institution
About Biomes:
Identify and create the main biomes on Earth
Virtual Lab Simulation
Biomes are literally all around you – you even live in one! In this simulation, you will learn about the concepts of Biodiversity, Biomes and Ecosystems, and you will also be able to locate the main biomes on Earth. 
Learn about the different biomes on Earth
With our Biome Generator, you can freely experiment and adjust different parameters to create different biomes. Identify the main parameters that define the major biomes on Earth, such as climate, flora, fauna and geology, to understand where they are located.
Re-create Earth's main biomes
Try as many times as you need to generate the different biomes. In our Biome Generator, you will be able to see how your choices will influence the final result. Made a mistake? No worries, try again!
Find the right match for each biome
Once you have built your own biome, you will be able to see how they match to the ones on Earth. Don't be afraid of making mistakes – our friendly virtual assistant Dr. One can help and point you in the right direction.
Learn about the main biomes on Earth and where they are located with our new Biome Generator. You will be able to adjust different parameters to build your own biome and observe the result of your changes instantly!
At the end of this simulation, you will be able to…
Explore the definitions of ecosystems, biodiversity and habitats.

Define and relate biomes, ecosystems and habitat

Explain the basic concept of biodiversity

Differentiate between the different biomes

Relate climate and geology to the structure and biogeography of biomes and ecosystems
Accessibility mode – Not Available
Examples of Related Standards
University
Ecology related 1st year onwards
IB
4.1 Species, communities and ecosystems
4.4 Climate change
C.2 Communities and ecosystems
C.3 Impacts of humans on ecosystems
AP
Biology Unit 8: Ecology
Screenshots of Biomes:
Identify and create the main biomes on Earth
Virtual Lab Simulation
A million dollar lab in your browser
Perform experiments in virtual lab simulations to achieve core science learning outcomes. 
All our simulations run on laptop and desktop computers, and you can play our simulations without having to install any browser plugins.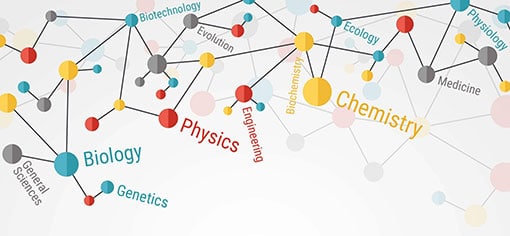 Hundreds of hours of science learning content
Our virtual laboratory simulations are aimed at university, college and high school level, within fields such as biology, biochemistry, genetics, biotechnology, chemistry, physics and more.
With access to our simulations, you will have hundreds of hours of engaging, high-quality learning content available to you.
Discover more Virtual Lab Simulations
We currently have 200 simulations that cover everything from biology and medicine to physics and chemistry.
Learn how you can use Labster in your science course